You're a Superstar....
As we waited to be called for Danny's Chemo appointment, Danny played Wii U in the waiting room. Mario Brothers, of course. After each game, encouraging words would appear. You're a Superstar stood out. Why? Because he is a Superstar. He is amazing and he doesn't skip a beat. Always smiling, joking around and wanting to teach us new things. Yesterday, I finally learned how to play the Wii....and boy was it fun!
The Jimmy Fund was backed up due to all of the kids having treatments that had fevers. Scary! We waited for two hours before they decided to let him sit in the waiting area while having his infusion. Of course while we waited two hours, he sat still. That is until the infusion started. He was up and running all over the place while Carley and I chased after him with his IV stand. My mom and my daughter, Mae, were also with us. Danny and Mae have so much fun together. Their laugh is contagious and their energy is endless.
Before infusion we visited with his doctor at the Dana Farber clinic. He was very animated and excited to have her check his reflexes. We chatted about a few concerns we were having. Just yesterday, he complained that his arm and his knee were bothering him. Any new "thing" scares us. She did a thorough check up on him and said he looks great and doesn't seem to have anything going on. Such a relief to us, however, we will keep a close eye on it.
This past month has flown by in the blink of an eye. Over school vacation, Danny and all of his cousins went to the Rainforest Cafe for lunch, had pictures taken and even went sledding. Here are a couple of pictures from the photo shoot! (Thanks to Auntie Jeannie for organizing!)
This is my favorite picture of the boys. This is Danny's little brother, Matthew. He is 4 years old and is just as funny as Danny. This picture says it all! I was lucky enough to be in the room when this was taken....However, I'm so bummed that the photographer missed the money shot. Matthew was hugging and kissing Danny right before she had them pose for this picture. The bond between is unbreakable.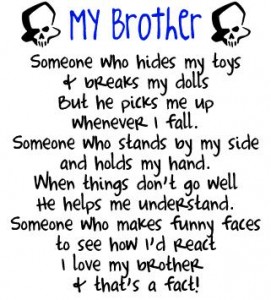 March is here and we have lots of fun activities going on. Carley, Dan and the kids went to Camp Sunshine this past weekend. I'll get some pictures up on the blog from their fun weekend.